Posted on Fri Aug 16th, 2019 1:38pm PDT By X17 Staff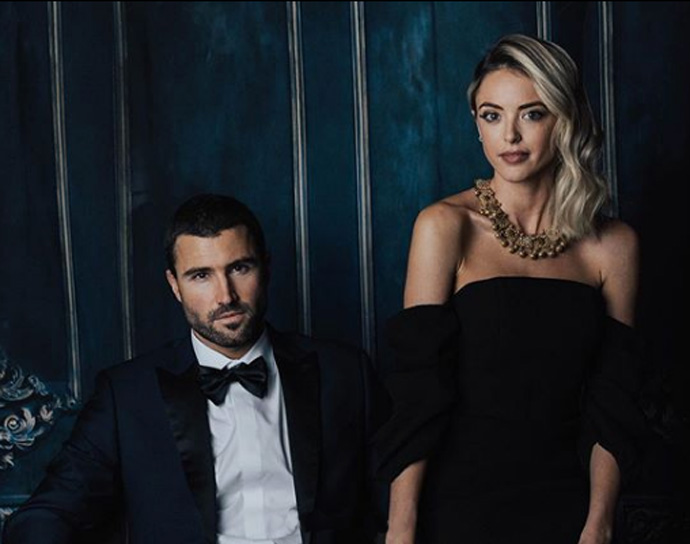 This mess is seriously making Brody Jenner and Kaitlynn Carter more famous than the EVER were! Maybe that was the plan? ...
Brody Jenner -- Kaitlynn's kinda ex (they dated for a long time, had a wedding ceremony, but apparently weren't legally married) -- is defending his
Hills New Beginnings
co-star against trolls who are criticizing her for a makeout sesh with Miley Cyrus that everyone saw online last week. The two gal pals were on a boat on Lake Como, Italy, kissing and cuddling right after their respective breakups -- Miley from hubby Liam Hemsworth, that is.
Now Liam's crying in his beer while Brody's coming to his former lover's defense and Brody's mom Linda Thompson is reminding Kait that she still loves her! What gives?!
Brody wrote in a message on Instagram: "There is far too much negativity being directed at someone who I love and care about very much. I feel the need to set the story straight. Kaitlynn and I have been best friends for 6 years, and we continue to be. We, like many others before us and many after us, grew in different directions over those same 6 years."
He went on: "We decided the best move for both of us was to keep our love for each other strong, but move forward separately with our lives. I respect Kaitlynn and care deeply about her. She deserves to be able to move forward in her life with respect and happiness."
At least their breakup means Brody won't be married to someone with the same name as his dad!