Posted on Fri Jan 24th, 2020 11:16am PDT By X17 Staff
Justin Bieber recently revealed he's working very hard to stay monogamous by reading the self-help book,
His Needs, Her Needs: Building An Affair-Proof Marriage.
Quite a revelation!
We spotted Mr. and Mrs. Bieber on Thursday, looking a little distant from each other -- buy hey, Hails is accompanying her hubby on daily errands and putting in the work. We're sure these two are solid!
The night before, Justin -- in keeping with his faith-based approach to marriage and monogamy -- headed to his weekly worship at Hillsong church. Sporting an all-pink sweatsuit, Justin was joined by Lana Del Rey and Demi Lovato, who hid behind an umbrella. Notably absent was Hailey ...
Posted on Fri Jan 24th, 2020 10:31am PDT By X17 Staff

It's hard to decide what's hotter in this video -- Paris Hilton or her incredibly chic custom BMW i8 Roadster! Okay, it's Paris -- duh.

After getting a little rest and relaxation at the spa in Beverly Hills. Hilton, accompanied by her pet chihuahua, got into her $165,000 on her custom iridescent-wrapped whip. The heiress even wore sexy pink dress to color-coordinate with her fancy ride.
Posted on Fri Jan 24th, 2020 8:31am PDT By X17 Staff

Shawn Mendes is seen mingling with fans after attending the Hollywood Walk of Fame ceremony for Sir Lucian Grainge of Universal Music Group. The 21-year-old shart-topper is seen with lipstick on his cheek after getting up close and personal with fans. We wonder what Camila Cabello thinks of this!
Posted on Thu Jan 23rd, 2020 8:47am PDT By X17 Staff

Justin Bieber and James Corden got to work serving up grilled cheese sandwiches (with bacon!) and fish tacos from their "Yummy" food truck while filming a bit for the Late Late Show. Bieber and Corden made meals for well over 100 people but spent just as much time dancing as they did cooking! The stunt was good a good cause, with proceeds from the food truck are going to the L.A. Food Bank.

So on to the dancing ... Justin showed James Corden some moves -- is Corden aiming to be a backup dancer for Biebs??? It could happen! Justin's been putting in the work at the dance studio for months ahead of his 2020 tour so he probably has plenty of new moves to pass on.


Posted on Wed Jan 22nd, 2020 10:30am PDT By X17 Staff
Yogurt, granola, fruit, eggs, cereal -- this is what breakfast looks like at the West house! Kinda normal ... but not. Everything's perfectly plated, fresh, organic, and yummy and obviously we don't ALL eat like that.
Baby Psalm chills in a cotton flannel baby bed which is ON the table, while the other kids gather around, doggies in hand (Nori), while mom Kim and daddy Kanye talk about their plans for the day. "Morning madness," Kim captioned the post. Sis Khloe commented: "This is bliss!"
The post feels like a companion piece to Kim's recent
refrigerator/kitchen tour
, which makes us wonder ... is Kim going Goop on us? Could SHE be the next lifestyle guru to take on Martha Stewart and Gwyneth?!
Posted on Wed Jan 22nd, 2020 9:39am PDT By X17 Staff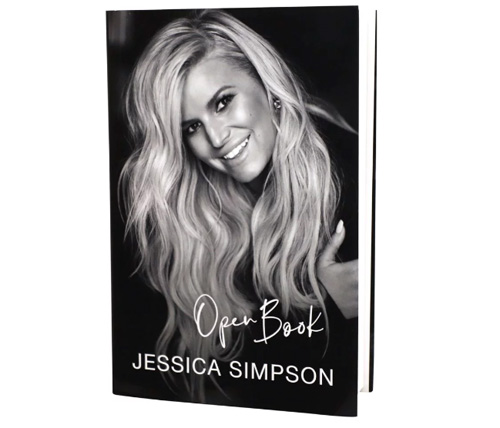 Whoa! Remember when everyone freaked out about Jessica Simpson's bizarre few interviews a few years back -- on the red carpet with
Extra
when she was speaking incoherently, and another clip from a morning show in which she seemed totally out of it? Well the singer/actress/designer/entrepreneur is explaining it all in her new memoir
Open Book
.
In the autobiography, Simpson reveals she turned to drinking and pills to deal with the trauma she is still suffering from sexual abuse that happened during her childhood. "I was killing myself with all the drinking and pills," she writes. But now she's been sober since November 2017. She writes, ""Giving up the alcohol was easy. I was mad at that bottle. At how it allowed me to stay complacent and numb."
Jess explains the abuse came from a female family friend when she was six years old: ""... when I shared a bed with the daughter of a family friend. It would start with tickling my back and then go into things that were extremely uncomfortable." She goes on to explain why she didn't tell anyone: ""I wanted to tell my parents. I was the victim but somehow I felt in the wrong."
She finally told her parents six years after the abuse began. Simpson remembers her mom slapping her dad's arm and saying, "I knew something was happening." The family never addressed it further but also never went to that family friend's house again.
It's been a long journey, she says, but she's come to a place of healing after deciding in 2017 to stop drinking. Her friends and family rallied around her and she hasn't looked back. The work hasn't been easy, though -- in her audio book she talks more about the work it's taken: ""It's been a long hard deep emotional journey -- one that I've come through the other side with pure happiness and fulfillment and acceptance of myself. I've used my pain and turned it into something that can be beautiful and hopefully inspiring to people."
Jessica's releasing six new songs along with the audio book, which tell her story. The book's release is set for Feb. 4.
Posted on Mon Jan 20th, 2020 12:30pm PDT By X17 Staff

Ben Affleck looks confident and happy at daughter Violet's soccer match, on Saturday. The actor relaxed on a blanket with son Samuel, ex-wife Jennifer Garner just feet away. The former couple chat and laugh as they watch the game -- Ben even bending down to talk to Jen at one point, exposes his derriere and his MASSIVE tattoo!
Posted on Mon Jan 20th, 2020 12:00pm PDT By X17 Staff

Naomi Campbell sneaks into LAX wearing a Mongolian fur coat, long hair hidden under a baseball cap, and dark sunglasses, while talking on her cell phone. She ran past our videographer, still with her phone to her ear -- thank god she didn't get so annoyed that she threw it at him like she did to her housekeeper way back when! Remember THAT?!