Posted on Wed Feb 20th, 2013 3:59pm PDT By X17 Staff
We're
loving
the skinny green jeans on Scott Disick!
After going shopping with the ladies in his life on Monday, Scott and his adorable son Mason were spotted indulging in a little retail therapy on Wednesday afternoon in Calabasas. The boys then went to lunch at Rosti, and despite rumors that Scott has been squabbling with partner Kourtney Kardashian, it seems like all is well!
According to reports, the family were recently in Punta Mita, Mexico with two yougn children when Scott decided to leave Kourtney to go party at Strana in Puerto Vallarta, 50 miles away.
"Scott and Kourtney got into a huge fight about it," a source tells Life & Style. "She was pissed he was partying when they were supposed to be on a family vacation. Kourtney hates clubs and thinks it's embarrassing that Scott feels the need to go out and party instead of staying with her and the kids. It's not surprising that Scott just up and left... [he's] just a party boy. He always has been and always will be. Kourtney just keeps hoping that he'll eventually turn around."
What a face!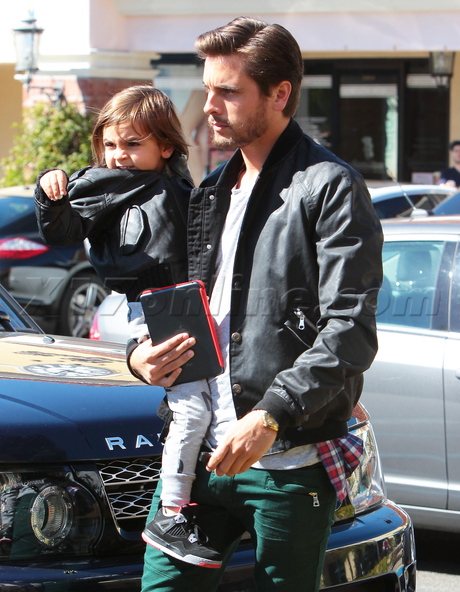 Do you believe it?
Stories from around the Web