Posted on Sat Feb 2nd, 2013 1:45pm PDT By X17 Staff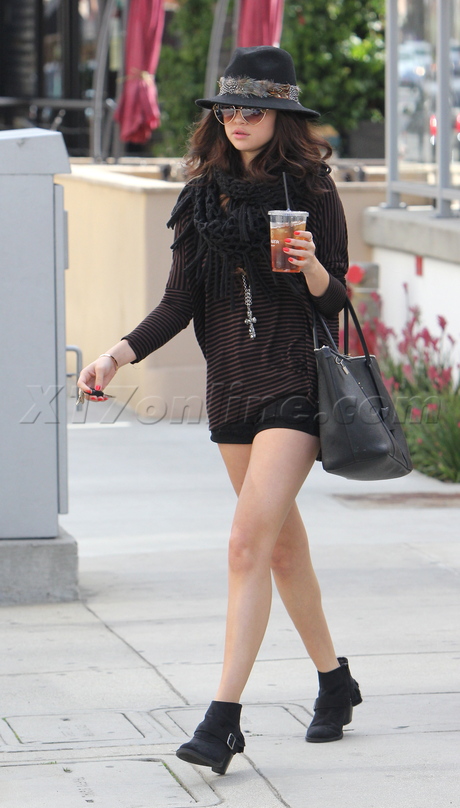 Looks like Justin Bieber may have won back lady love Selena Gomez! Maybe it was that
new song
of his?
We spotted Selena returning home on Saturday morning after spending Friday night with the Biebs, and she was escorted in
his car
with
his bodyguard
! A little bit later she was snapped going to the recording studio, and she looked a little tired, but she was in good spirits. She wore an all-black get-up with short shorts and a long sweater and a Phoebe Price Designs hat with feather detail.
Our photographer tells us: "Selena looks like a young girl in love. And obviously Justin's trying to win her back - sending her home in his car and everything - giving her the royal treatment."
Selena and Justin ended things the day before New Year's Eve following a huge fight in Mexico, and this was the second big break-up the lovebirds had during the course of their two-year relationship. However, given how on and off they've been, we had a feeling this would happen again at some point. But if they rekindle their romance will it actually last this time around?
Selena still hasn't issued a statement about their split, but she
covered
Justin Timberlake's infamous break up ballad "Cry Me A River" at a recent benefit concert and she
hinted
the other day that one of her new tunes was about their relationship.
Looks like that
horse
wasn't the only thing Biebs rode on Friday night!
Stories from around the Web