Posted on Wed May 8th, 2013 12:05pm PDT By X17 Staff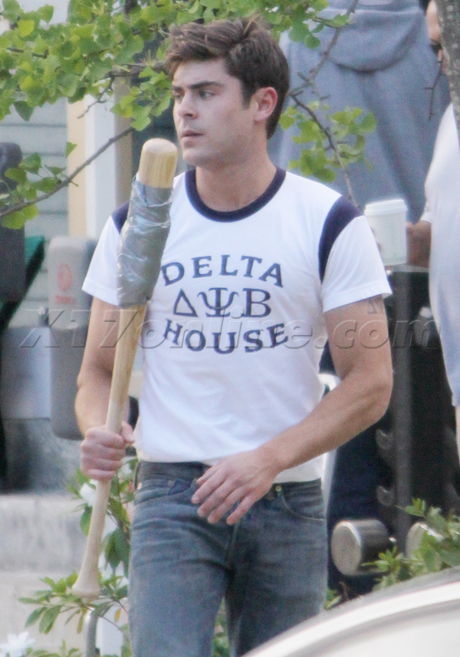 We can't wait to see this movie!
Zac Efron was hard at work on-set filming
The Townies
yesterday, and even if we didn't already know the plot of the flick we could probably make a good guess judging by his T-shirt and Greek letter tattoo!
The comedy is centered around a frat boy whose behavior affects a local neighbor's family life. The film also stars Seth Rogen, Rose Byrne, and Dave Franco.
The hunky actor recently injured his wrist shooting a scene, but it looks like he's back on the mend!
Stories from around the Web