Posted on Tue Jul 9th, 2013 2:28pm PDT By X17 Staff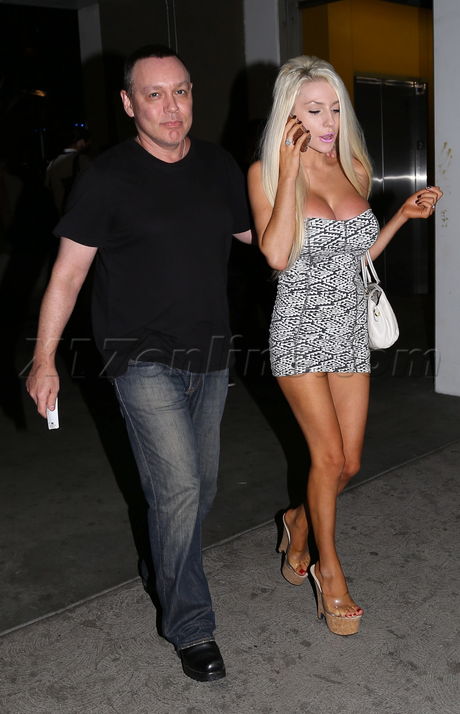 Those double-D cups would have surely been banned at a New York City movie theater.
Courtney Stodden bared her breasts on a movie date with hubby Doug Hutchison. The teen bride wore her usual uniform of a tube dress, which barely contained her newly augmented breasts, and mega platform heels to watch
The Heat
in Los Angeles Monday night. She later tweeted "LOVED The Heat. Sandra Bullock & Melissa McCarthy were amazing!" She might want to take a few cues from those powerful women.
In Courtney's defense, this getup was pretty tame compared to the fishnet dress, pasties, and thong she wore to a birthday bash in Hollywood on Sunday.
The odd couple looked especially strange when they were leaving the theater. The 18-year-old was busy chatting on the phone, while her 53-year-old husband guided the way. Can you say fatherly figure?
Stories from around the Web