Posted on Tue May 27th, 2014 10:11am PDT By X17 Staff
She's one sexy beast!
Alessandra Ambrosio showed off her fit form as she walked to Pilates class over the holiday weekend. How does the leggy mom-of-two look so good? She works for it of course!
For the workout, the 33-year-old model wore black leggings and a purple tank. She paired the athletic look with flip flops and a light blue denim jacket. She even makes workout wear look good!
And it looks like the Brazilian beauty couldn't help but highlight the fruits of her workout labor. On Monday, she shared a bikini pic of herself on Instagram, "Who wants some BBQ ?? #memorialday #holiday #summertime #Foreveronvacation."
Hard work pays off!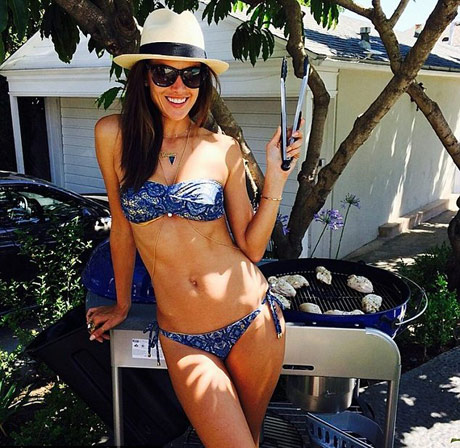 Stories from around the Web