Posted on Wed Oct 8th, 2014 9:22pm PDT By X17 Staff
She's upset about her nude photo hack but Jennifer Lawrence is practically
giving
it away now!
Chris Martin's girlfriend turned up to a photo shoot at L.A.'s Milk Studios in a cut-off, white tee and NO BRA, y'all. First she poses topless in
Vanity Fair
and bitches about how scandalous and unfair it is that nude images of her are still circulating out there in the Internet ether -- invading her privacy and sexually assaulting her and now she's just strolling around town in a
Kim K-inspired crop-top
with her nipples shining like headlights on full beam!
Is she being hypocritical or just standing up for her rights? Well, as of Wednesday, 55% of you say she has the right to protect her personal photos, while 45% say "If you don't want 'em out there, don't take 'em!"
Poll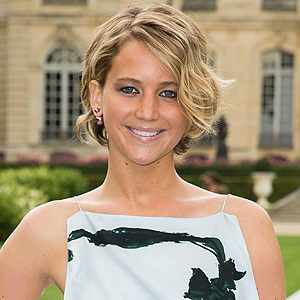 Do you sympathize with Jennifer Lawrence and her fight against nude photo hackers?
| | |
| --- | --- |
| | Yes, she has the right to protect her personal photos. |
| | Not really - if you don't want 'em out there, don't take 'em. |
Stories from around the Web