Posted on Fri Apr 26th, 2019 11:19am PDT By X17 Staff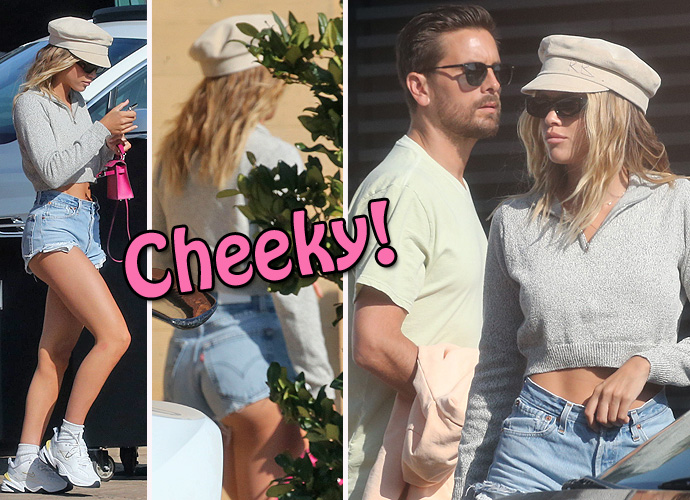 Sofia Richie kicked it up a notch Thursday for a romantic happy hour with Scott Disick! I mean, when your boyfriend drives a convertible Rolls Royce, you can't wear just anything ...
Richie opted for the shortest pair or short shorts she could find in her expansive closet, paired it with a cropped (of course) sweater and a newsboy cap and seriously, she looked amazing. Hey, she's 20 years old! Why shouldn't every INCH of her look amazing! And speaking of every inch -- she showed off a few inches of her derriere in the denim cut-offs and we bet Scott wasn't complaining!
The pair made a pit stop at a local convenience store before spending about 30 minutes at Nobu Malibu yesterday. Perhaps a small sake and some edamame before they hopped in the coupe and headed home ...
Later yesterday evening, the hit up ASOS + Life is Beautiful at No Name in Hollywood, both looking amazing, as usual!
Stories from around the Web