Posted on Sat Jun 22nd, 2019 10:30am PDT By X17 Staff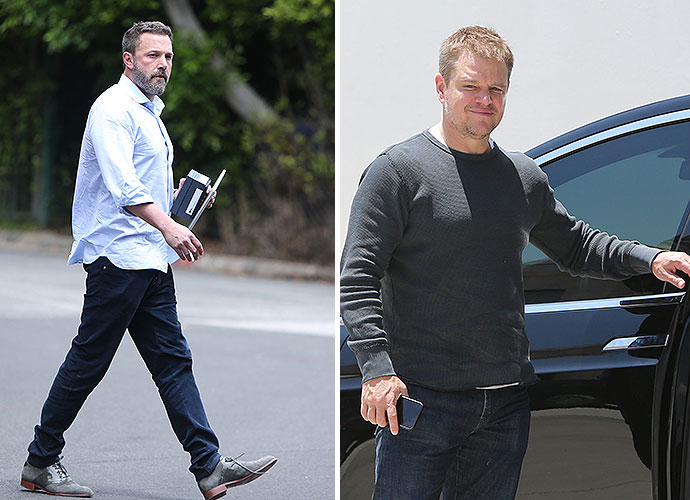 Another Beantown-based project for Ben Affleck and Matt Damon! The long-time BFFs are teaming up nearly 22 years after their
Good Will Hunting
success for a new Boston-themed story -- this time, a TV series called
City On A Hill
. We spotted the pair meeting up twice this week, laptop in hand, as Ben went to Matt's house just a few blocks away from his own in Pacific Palisades. Seems they're working on their press schedule, as the series just premiere on Monday.
The
Showtime
series executive produced by Affleck and Damon is about crime-ridden Boston in the early '90s and an unlikely duo who aim to clean up the city.
Vanity Fair
calls the show, well, just fair: "It's engaging enough for all its hammy scenery-chewing and predictable tropes. If the show is aiming to be something more—an elevated survey of a complicated city, touching on race, violence, and the justice system—it certainly falls short: it looks good, but it can't quite pass as prestige."
Yikes! Well, we'll still check it out!
Stories from around the Web