Posted on Wed Jul 17th, 2019 8:45am PDT By X17 Staff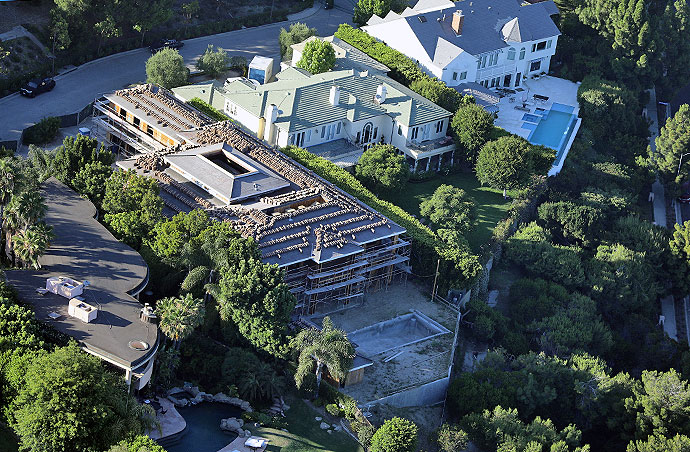 Newlyweds Chris Pratt and Katherine Schwarzenegger are building their dream home! And it looks like this mansion's got enough bedrooms to accommodate Chris' son Jack and a whooooole bunch more kids!
Chris, 40, and Katherine, 29, and in full-on construction mode at their new Pacific Palisades property. Roof tiles are being laid, the pool is being dug, electrical is being wired and Kate's spending her days at tile stores and in interior design meetings.
X17online
can report exclusively that Chris and Kate's new home will be 10,000 square feet including a separate pool house in their expansive back yard, a home gym, movie theater, wine cellar, 5 bedrooms and 6 bathrooms.
The couple purchased the property for a whopping $15.6 million last summer! It's a massive remodel which added square footage and saw the entire home gutted and redone. The home has city and ocean views and is about a 15-minute drive from Chris' ex-wife Anna Faris and Katherine's parents Arnold Schwarzenegger and Maria Shriver (who live separately, of course -- but within minutes of each other in nearby Brentwood).
Estimated completion for the project is the end of the year so if all goes well, the family will get to spend the holidays in their new home!