Posted on Fri Jul 26th, 2019 8:26am PDT By X17 Staff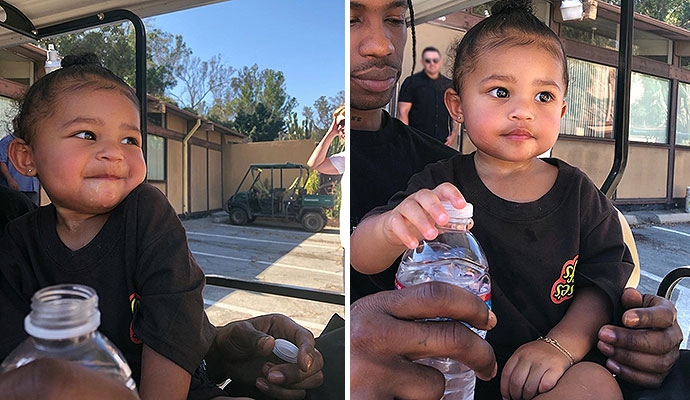 These are some proud parents! Kylie Jenner and Travis Scott took daughter Stormi on an "adventure" the other day and documented it for fans (thank god!). In the pix, we see the couple's year-old daughter hanging with daddy Trav and possibly going to the LA Zoo or maybe a large park.
Wherever the family of three was, they produced some adorable photos and -- scroll through Kylie's Instagram post below until the end -- a SUPER cute video of Stormi and her dad. It's SO cute, in fact, that pal Hailey Bieber commented, "please stop giving me the most baby fever 😩 she's the sweetest." Baby fever + Bieber fever = baby Bieber!!!