Posted on Thu Aug 1st, 2019 2:40pm PDT By X17 Staff
This is so cute! We think ...
Either Chris Pratt's gonna post some funny Instagram about the paparazzi making friends with him or .... something else. Anyway, these two dudes spotted Chris and new wife Katherine Schwarzenegger leaving Pilates class on Thursday and Chris started recording the whole situation right as he at Kate stepped out of the studio. Chris a huge smile on his face, asking the names of those pointing cameras at him -- as he pointed his right back.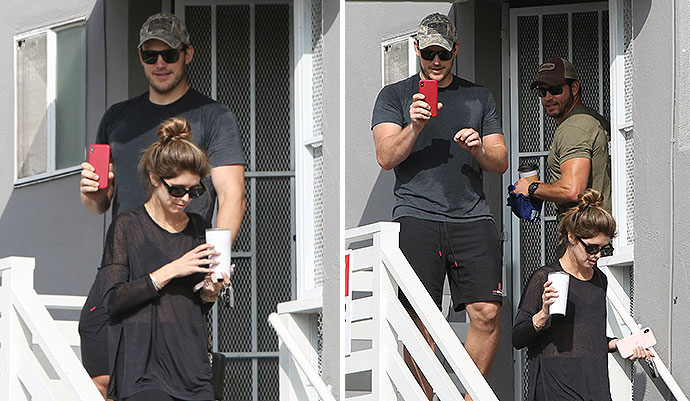 A more subtle thing we noticed is that Katherine LOVES her some jewelry! She's got about five million ear piercings and some kinda gold in each hole but the cutest pieces she has -- including her three necklaces -- are the "CP" initial earrings in her right ear, as a tribute to her hubby, and her own "KSP" necklace, honoring her maiden name and her married name Pratt.
So then, as we checked Chris' Instagram to see if he'd posted the video from today, we spotted THIS!!! THIS!!! Who knew the dude was posting belfies and who knew his backside looks SO GOOD!
Stories from around the Web