Posted on Thu Sep 26th, 2019 9:33am PDT By X17 Staff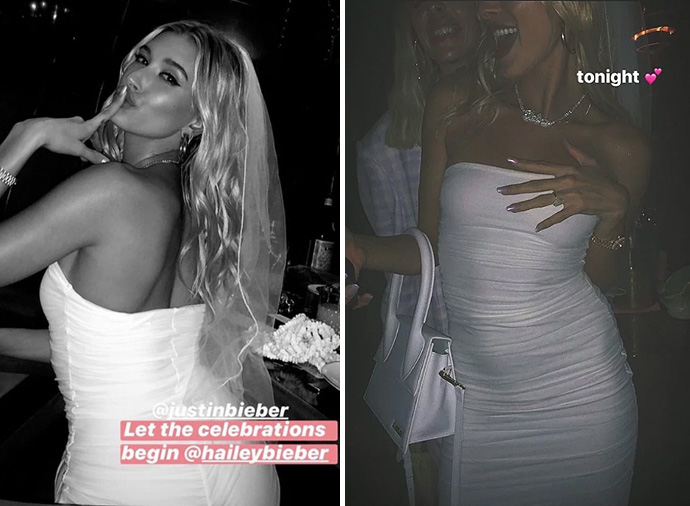 A wild night it was! Hailey Baldwin celebrated her second bachelorette party ahead of her big wedding day set for this weekend!
Hails partied with fellow supermodel BFF Kendall Jenner, her stylist Maeve Reilly, among other friends. The ladies started at Ysabel for dinner and continued the party at nightclub Delilah. Hailey wore a $56!!!! Oh Polly "Let's Be Clear" ruched body-con dress and accessorized with a white veil :)
The ladies in the group brought along the typical phallic party treats -- a penis pinata and even a large pink sippy cup. Hilarious!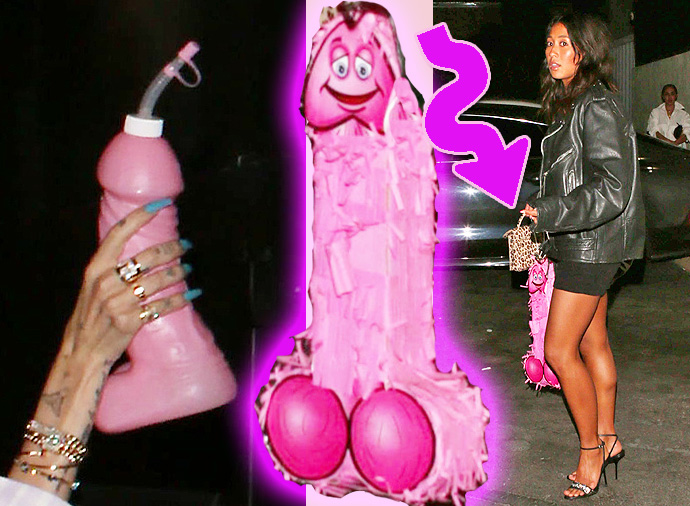 Meanwhile, Justin Bieber was doing anything but partying -- he was worshipping at Hillsong, staying true to his usual Wednesday-night routine. He
had his IV bag in tow
. Seriously, is he THAT worried about getting sick before his wedding that he literally has a needle in his arm on the daily, feeding fluids and vitamins to his body? Just drink orange and take supplements!
Stories from around the Web