Posted on Tue Sep 24th, 2019 11:17am PDT By X17 Staff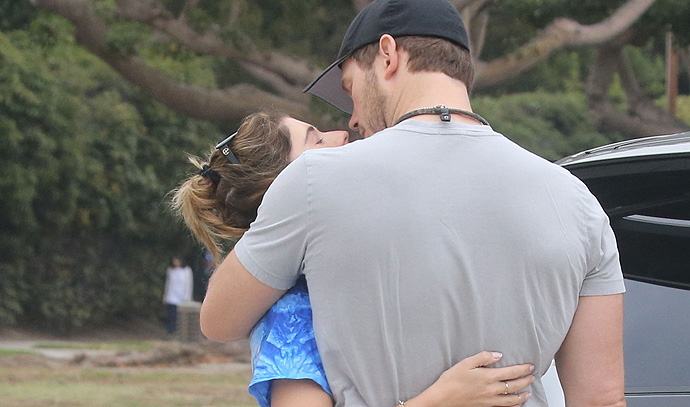 Katherine Schwarzenegger's a mom! A step-mom, that is, but a mom nonetheless. The daughter of Arnold Schwarzenegger and Maria Shriver took on hubby Chris Pratt's seven-year-old son Jack when they tied the knot in June and it looks like she really has the maternal instinct!
The trio were out for lunch in Pacific Palisades over the weekend, the adorable bespectacled Jack in tow. Chris wasn't super happy about the paparazzi attention -- in fact, he video'd us video'ing him. Hmmm ...
Katherine, however, is less concerned about the spotlight. She went make-up free Monday to pick up some toys for her step-son at the Brentwood Country Mart. How sweet! Buy your way into his heart, honey! But seriously, it's really cute that she's got Jack on her mind and is having fun spoiling him and taking care of him.
Meanwhile, Chris' ex-wife and Jack's mom Anna Faris is enjoying life with her boyfriend Michael Barrett. The two touched down at LAX last week after a romantic vacay and Anna was ALLLL smiles! No post-divorce depression here, folks, Anna looks happier than ever!
Stories from around the Web