Posted on Wed Sep 11th, 2019 8:32am PDT By X17 Staff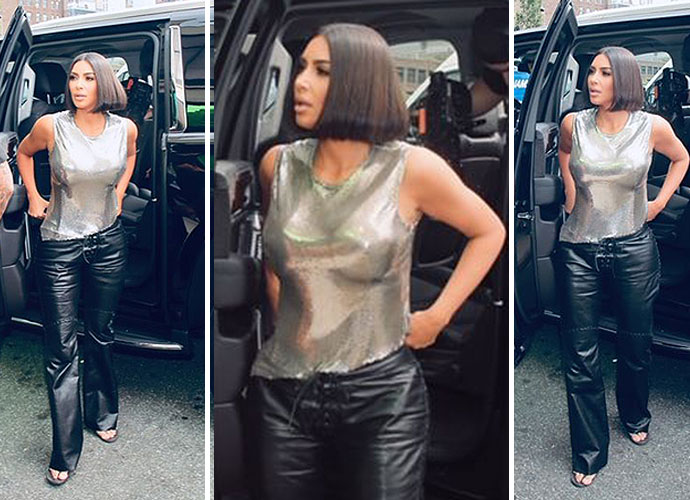 Kim Kardashian chose a daring look for New York Fashion Week shows, on Tuesday -- her black leather pants were perhaps a bit big in the waist because she could hardly keep them up!
The vertically-challenged Kardashian tugged at her trousers as she exited her chauffeured SUV in front of Cipriani Downtown where she lunched with half-sis Kendall Jenner (who positively TOWERS over Kim), La La Anthony, and Jonathan Cheban. The crew arrived and departed to hoards of fans waiting outside the hotspot, begging for autographs and selfies. But the ladies and Cheban simply waved at the cameras and went about their days.
Kendall was enjoying relaxing and NOT being on the runway this year, but at the same time, missing the catwalk, she said: "It's a lot more mellow to just go. But I won't lie, today I was missing it. I was watching the girls and I was like, 'Damn, I kind of want to walk. I love New York. All the Fashion Weeks, everyone gathers together for each one, but for this one specifically, it's those people and then some. It's so fun, and everybody is ready to have a good time."
With legs like this, Kenny can't stay off the runway for too long -- check out her INSANE model bod!
Stories from around the Web