Posted on Mon Oct 28th, 2019 8:15am PDT By X17 Staff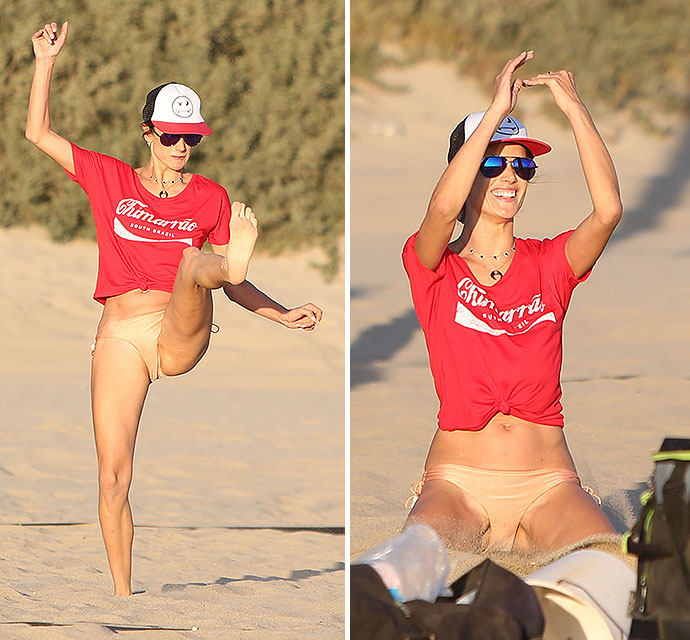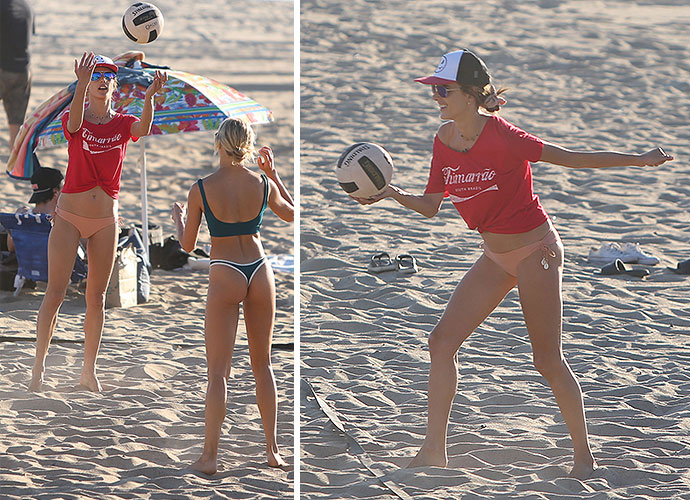 Beach volleyball never looked so good! Victoria's Secret model Alessandra Ambrosio and her equally beautiful friends took the beach over the weekend for some hot-girl summer (even though it's fall) beach volleyball and we were THERE for it! Literally ...
We snapped these exclusive shots of Ally as she served, spiked and otherwise KILLED it on the sand wearing a barely-there gold bathing suit topped off with a red tee. Clearly she's flexible and is able to dive (and kick!) the ball -- probably because of her dedication to the practice of yoga. In fact, we caught her headed to do her downward dog just the day after!
Stories from around the Web