Posted on Mon Nov 11th, 2019 11:29am PDT By X17 Staff
Here's a video from Camp Flog Gnaw.

Drake: "I'm here for you tonight. If you want to keep going, I will keep going. What's up?"

Some fans boo loudly. One yells "No!"

Drake seemingly cuts his set short & ends the show there. "It's been love."pic.twitter.com/n1BYrvLThc

— Andrés Tardio ✍🏽 📷 (@AndresWrites) November 11, 2019
This might just go down in history ... DRAKE BOOED OFF STAGE! WTF?!
The kids at Tyler, the Creator's Camp Flog Gnaw Carnival in LA this weekend were less than happy to see "one of the biggest artists on the planet" as Tyler describes him, when Drizzy took the stage as the mystery guest.
Ty, the carnival's founder and organizing, made up posters with a big question mark next to his face, touting a big surprise at Dodger's Stadium on Sunday. But what the crowd got, was NOT what they wanted. Festival-goers were speculating (and praying) the special guest would be the reclusive Frank Ocean who's got a new album to promote. But the
Blonded
singer didn't show up. Instead, Drake did.
We love how Spencer Kornhaber of
The Atlantic
described the event as a bunch of kids in "checkered jumpsuits and bucket hats" who saw Drake taking the stage as the "equivalent of a popular jock crashing the art geeks' party and demanding to take over the AUX cord to put on Maroon 5." BOMB (pun intended).
Poll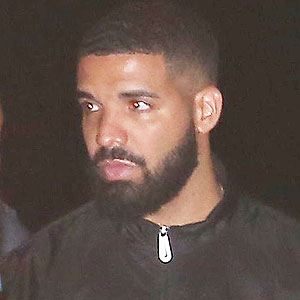 Was the crowd wrong to boo Drake off stage at Camp Flog Gnaw?
| | |
| --- | --- |
| | Yes! RUDE! |
| | Naw - Tyler was tone deaf tryna put Drake on stage at Flog Gnaw. |
Stories from around the Web