Posted on Tue Dec 17th, 2019 9:00am PDT By X17 Staff
Justin Bieber has totally been on edge lately!
The 25-year-old may have bitten off more than he can chew by promising a new album by year's end... Insiders say he's not nearly as far along as he'd hoped and is super stressed about letting his fans down. Yesterday Bieber was seen bolting from the Milk Studios in tears after suffering an apparent in-studio breakdown while accompanied by wife Hailey Baldwin. Strangely enough,
Kourtney Kardashian also made a surprise appearance
in the early afternoon.
Justin has definitely been working himself to the bone lately and it's totally showing. In addition to trying to rush the completion of his upcoming album, he's also been exhausting himself at the dance studio daily and has lost a bit of weight in the process.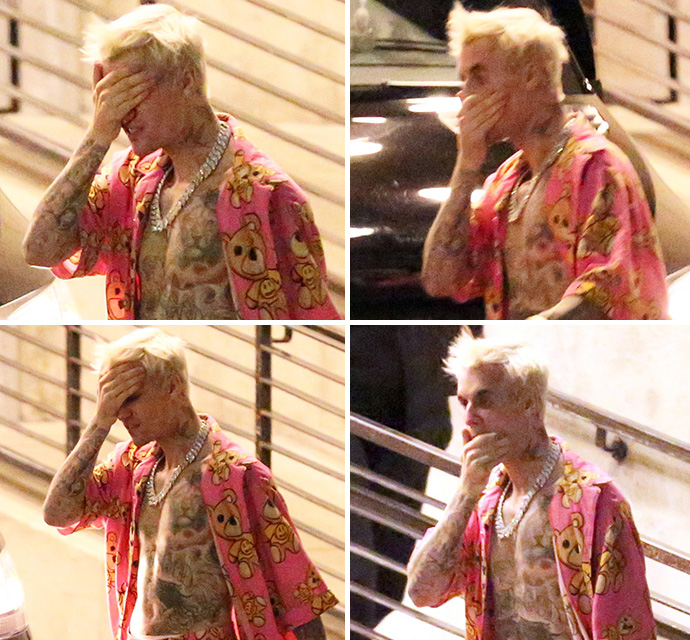 Stories from around the Web