Posted on Wed Dec 4th, 2019 8:45am PDT By X17 Staff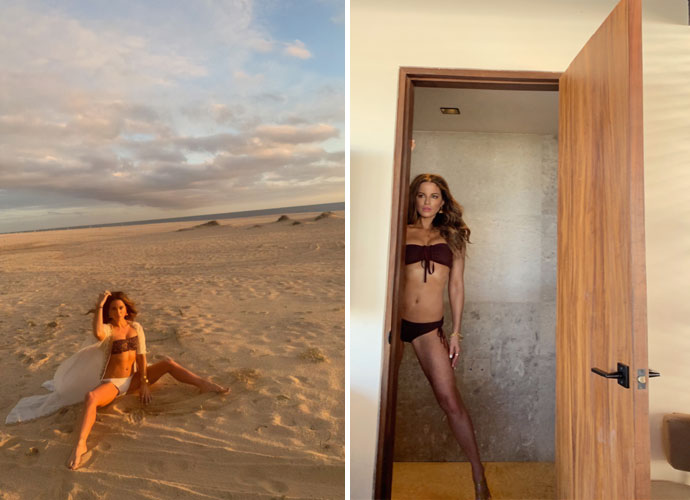 Ageless wonder Kate Beckinsale recently fired back at haters who claimed she was "too old" after she posted a series of bikini photos on Instagram. Beckinsale, 46, looks half her age while posing in the beach, displaying her enviable abs for the world to see. One commenter wrote, "I feel like you are having a midlife crisis or something" to which Beckinsale clapped back, "Oh! I think that's because you're an annoying a******!"
British beauty Kate Beckinsale spent Thanksgiving weekend on the beach of Cabo San Lucas at the new luxury resort, Nobu Hotel Los Cabos. The sexy starlet spent her mornings in the brand new state of the art gym facility before her daily walk on the white sand beaches which run parallel to Sea of Cortez.
Post workout, Beckinsale hung out in a private poolside cabana with her male BFF. The duo used the beautiful backdrop of the luxury resort to snap sizzling photos of the star in a series of bikini photos.
Taking a break for some much needed rest and relaxation, Beckinsale retreated to the Esencia Spa for a steam, sauna, hydrotherapy and massage. The duo closed out their days watching the pink sunset on the patio of Nobu Restaurant where they enjoyed sunset cocktails and dinner.
Who's the mystery man???!!! Clearly Kate's got the last laugh ... romantic vacay with a new guy in a gorgeous location in a 5-star resort ... take THAT, haters!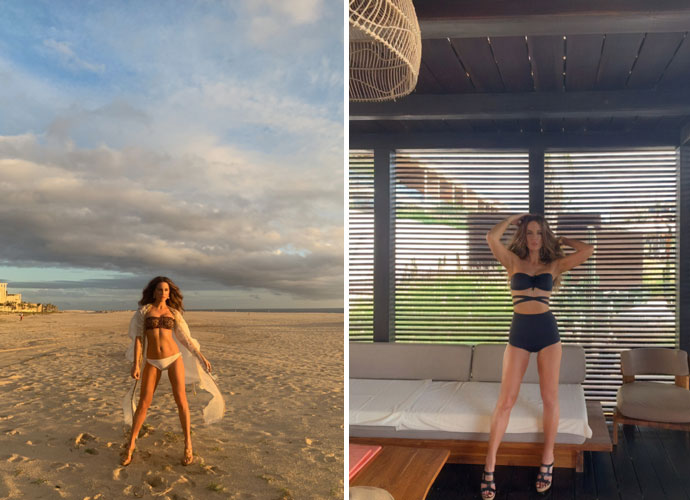 Stories from around the Web