Posted on Fri Feb 21st, 2020 10:30am PDT By X17 Staff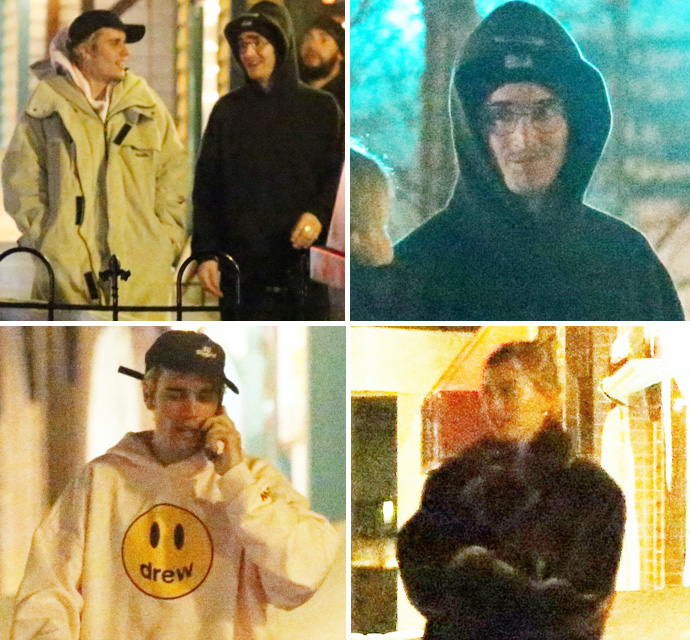 Justin Bieber and Hailey Baldwin are definitely enjoying their time away from Los Angeles after jetting off to Aspen for a spiritual retreat. The couple were spotted grabbing dinner Matsuhisa while joined by controversial Pastor Chad Veach of Zoe Church. Veach has caught the ire of many for his church's stance on the LGBTQ community.
Always the nice guy, Justin was sure to pose for photos with a group of lucky fans before heading on their way.
In other news, during Justin's Thursday appearance on The Late Late Show with James Corden, the singer got out of eating bull penis by ranking Hailey's friends at the 6:50 mark of a hilarious game of "Spill Your Guts."
Stories from around the Web