Posted on Tue Feb 18th, 2020 8:23am PDT By X17 Staff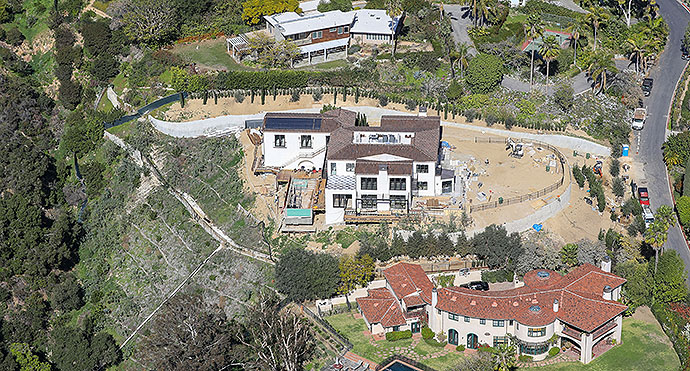 Movin' on up! Justin Bieber and Hailey Baldwin are ready to buy a new house, after slumming it in Beverly Hills the past two years. As you may remember, Justin posted on social media that he's ready to leave the couple's modest in-town pied-a-terre and apparently he wants something larger and more private ... why not?!
The couple have gone twice to a tony gated community on the west side to visit this amazing transitional Mediterranean that's under construction on over 1.5 acres. The home is set to be close to 12,000 sq ft upon completion, with a huge side yard, pool, motor court, sports court, and guest quarters.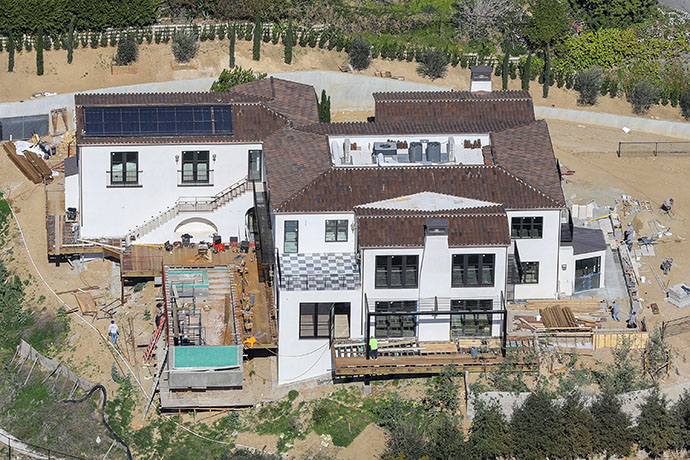 Scooter Braun was with the couple when they visited the site the other day -- likely counseling the young Bieber on where and what real estate to buy. Scooter recently snatched up John Travolta's Brentwood mega-estate and it seems these richies are finally discovering the allure of the west side! Leaving Calabasas and Beverly Hills for the more discreet, laid-back, but equally monied Brentwood-Palisades area is a growing trend among celebs. Should Justin plunk down what'll likely set him back around $25-30 million, he'll have easy access to the freeway and will be in close proximity to the beach, not to mention some of LA's best restaurants and shopping AND he'll have lots of privacy and security being behind gates.
The home is being developed by Bernhard Kohn, CEO of Playboy Enterprises. He picked up the lot for just over $9 million back in 2014 and started developing the land just over a year ago. He's tried to sell it multiple times over the years but seemed to finally realize he'd have to build in order to make his money back ... and more. The businessman stands to TRIPLE his investment. Not bad!
Stories from around the Web