Posted on Tue Mar 31st, 2020 8:00am PDT By X17 Staff
Social media star Corinna Kopf gets camera shy when given the paparazzi treatment during a day out with her four-legged friend in Los Angeles. Showcasing a VERY busty frame in a sexy white tank top, Kopf is asked about her breakup from fellow influencer Tfue, aka, Turner Tenney, and plays dumb by claiming she doesn't even know who he is. That's cold!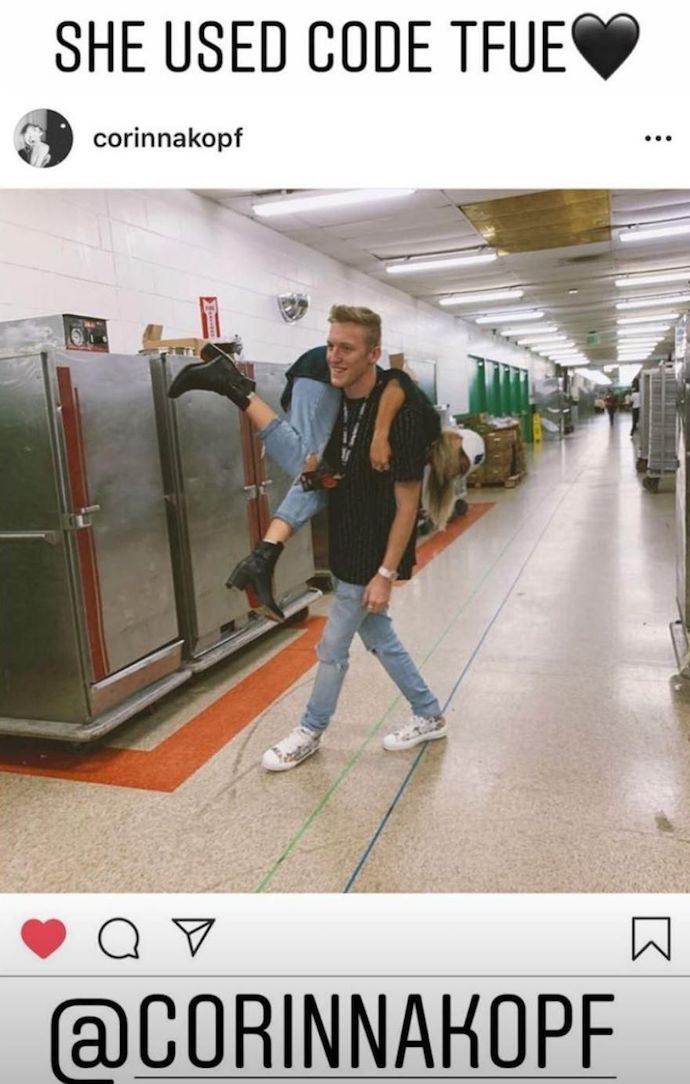 Kopf, who boasts 3.9 million Instagram followers, was first rumored to be dating Tfue the duo were spotted together at a party hosted by actress Bella Thorne. The romance was basically confirmed a few months later when Kopf posted this super flirty pic of Tfue carrying her over his shoulder. The latter would end up denying they were dating and said they were "just friends."
Kopf has also been linked to controversial YouTuber Logan Paul and broke up when she sent a "suggestive" tweet to Paul's arch rival, KSI. Kopf would later dismiss the backlash of the tweet by claiming it was a joke.
Stories from around the Web