Posted on Thu Mar 26th, 2020 10:24am PDT By X17 Staff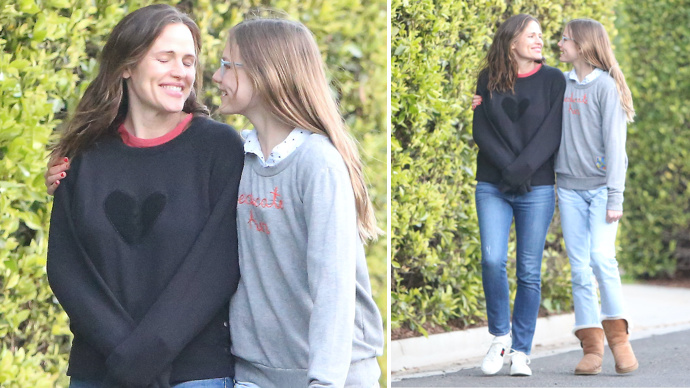 As things
continue to get super serious
between Jennifer Garner's ex-husband Ben Affleck and his new love Ana de Armas, the mother-of-three finds comfort in bonding with her adorable 14-year-old daughter Violet.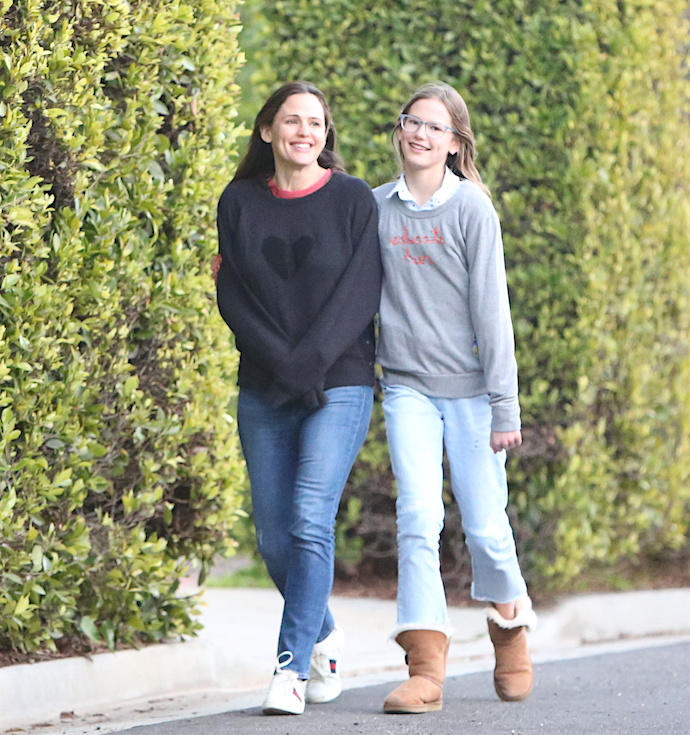 Wednesday night the duo stepped out for an evening stroll as they broke from self-quarantine to get a bit of fresh air. Violet, who nearly looks like Jennifer's twin, wraps her arm around mom as they enjoy their solo outing in the neighborhood. Jennifer, perhaps sending a message, sports a 'broken heart' print sweatshirt which she paired with tight denim and white sneakers.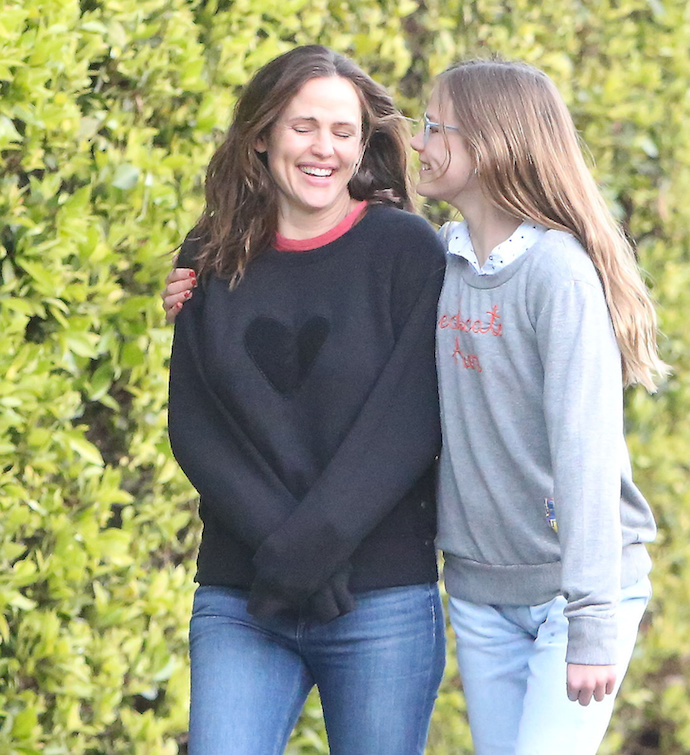 To keep busy during lockdown, Jennifer's been working hard on the #SaveWithStories initiative she co-founded with Catch Me If You Can co-star Amy Adams. The initiative is in partnership with Save the Children and No Kid Hungry and features celebrities reading children's stories via social media.
Jennifer's also been passing time by partaking in a series of Instagram challenges while encouraging clean hands and good hygiene amid the ongoing coronavirus pandemic. She hit the floor and displayed her impressive upper body strength by completing a few sets of pushups.
Jennifer has reportedly been dating Cali Group chairman John Miller for nearly two years... but the couple haven't been spotted together since September 20. Some are even speculating they've broken up and the heartbreak is being triggered by Ben's over the top PDA sessions with his 31-year-old girlfriend.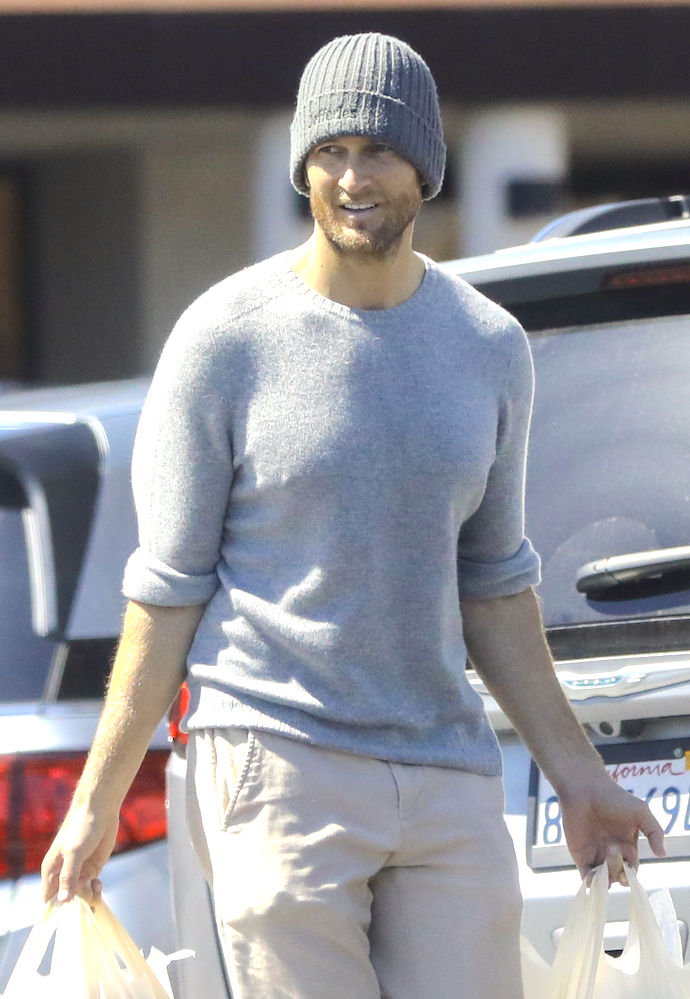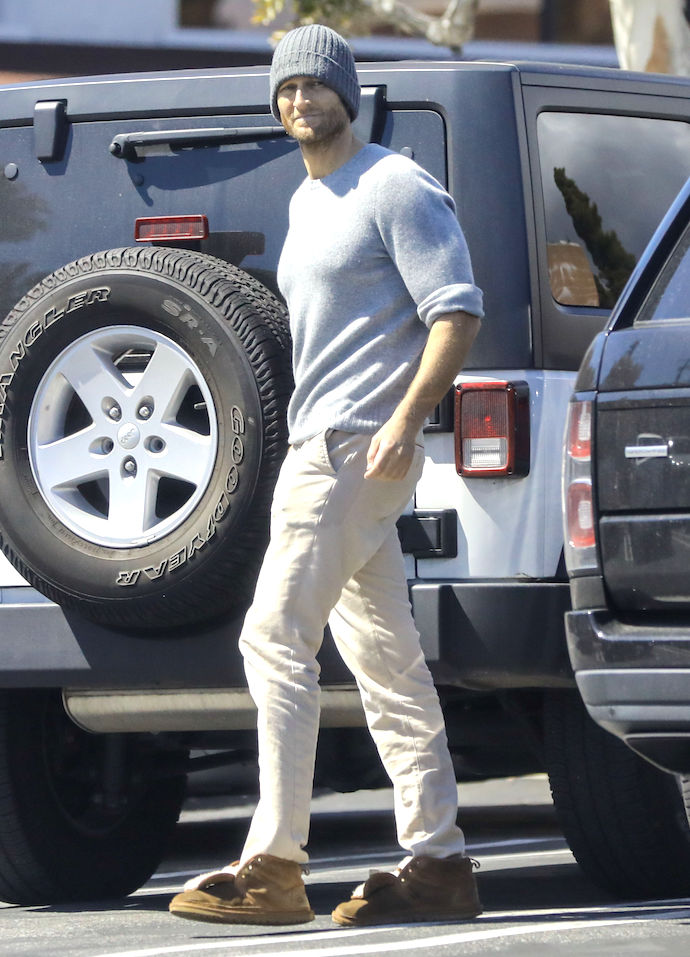 Stories from around the Web