Posted on Tue Mar 17th, 2020 7:17am PDT By X17 Staff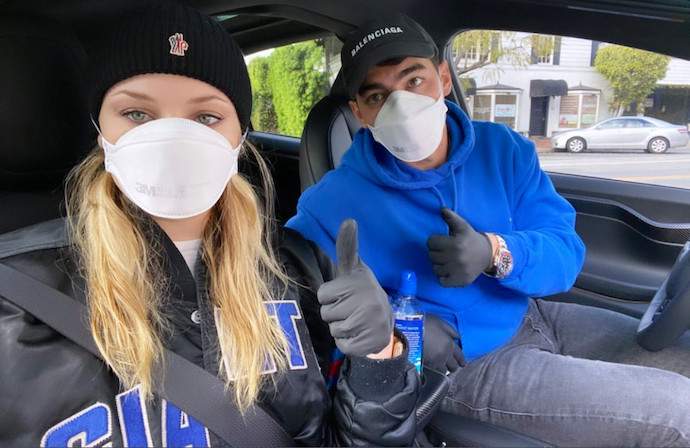 Pregnant Sophie Turner and Joe Jonas aren't the only celebrities combating the risks of the Coronavirus pandemic by self-quarantining. Sophie posted this photo to her Instagram stories showing her and her handsome hubby protecting themselves by sporting masks and nitrile gloves while urging everyone to do the same.
Turner wrote:
"No f—king around. Stay safe everyone."
As of today, the virus has affected at least 182,400 worldwide, killed over 7,100 and is not expected to slow down any time soon. Many schools and businesses across the country have been forced to shut down at risk of crushing local economies. Tom Hanks, wife Rita Wilson, and Idris Elba are among the famous to be diagnosed with the virus while many others await their test results.
Let's take a peek at how your favorite stars are keeping safe amid these troubling times.
Justin Bieber wants you to be prepared as many are hunker down in their homes for several weeks on end. The singer is set to embark on his big comeback tour this summer in support of his record-breaking album
Changes
. As the pandemic rages on, it's still unknown if the tour will even take place!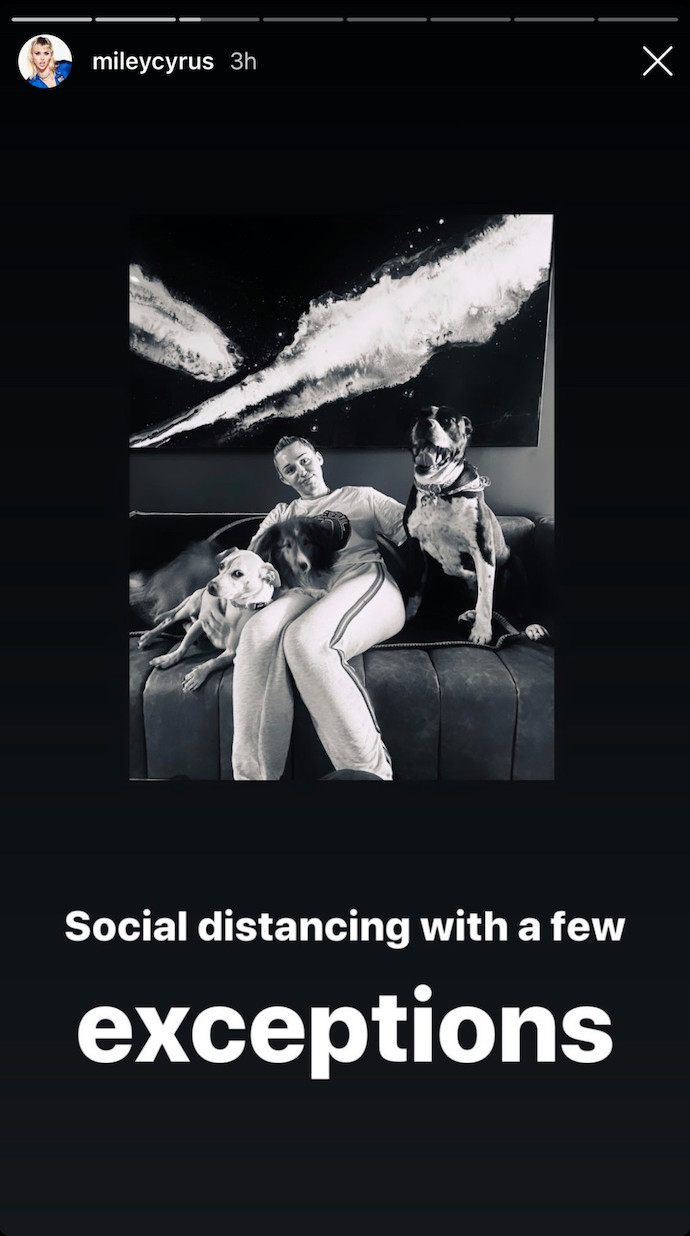 Miley Cyrus revealed through her Instagram stories the singer keeping busy with her beloved canines as she isolates.
Cyrus also posted this humorous
Hannah Montana
clip in response to the outbreak.
Lady Gaga reminds her fans to spread kindness to others in order to achieve a 'kind singular community'.
Michael Douglas takes precautions by snuggling up to his new furry best friend, Taylor Douglas. The actor adamantly encourages others to be safe.
Michelle Pfeiffer is doing her best to quell her cabin fever by sweating it out on the treadmill. All that cardio has definitely helped sculpt her impressive guns!
Robin Thicke's wife April Love Geary soaks up the sunshine during a relaxing pool session with her 13-month-old daughter Lola.
Pregnant WWE divas Nikki Bella and her twin sister Brie show off their baby bumps as they self-quarantine together.
Meghan King Edmonds of Real Housewives of Orange County is taking advantage of social distancing by loving up on her three adorable children, Aspen, Hart, and Hayes.
Stories from around the Web