Posted on Wed Mar 18th, 2020 8:22am PDT By X17 Staff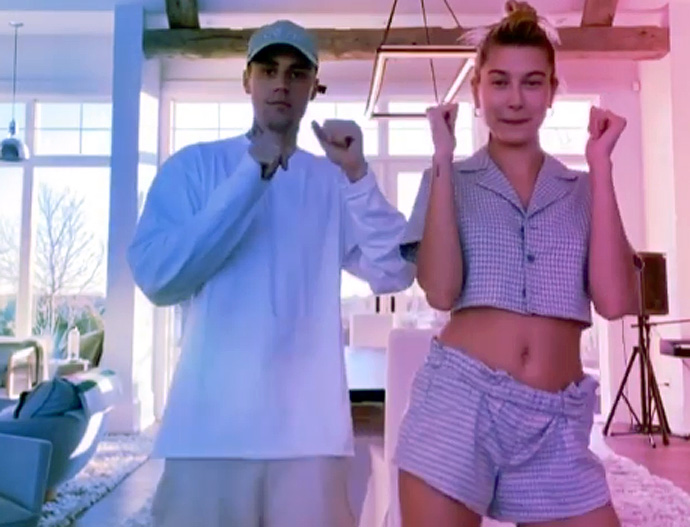 As the Coronavirus rages on, Justin Bieber and Hailey Baldwin are taking no chances in the city of Los Angeles, which boasts a population of 12,447,000.
The couple hopped a jet to Justin's native land in Canada where they plan on socially distancing themselves at his secluded estate for the time being. On Monday, it was announced by Canadian Prime Minister Justin Trudeau that the country would be closing its border to all noncitizens in an effort to curb the pandemic. Today, the United States also agreed to end all "nonessential' travel across border lines.
As one who takes this very seriously, Justin took to Instagram to tell his fans,
"Obviously this is a really scary time. I wanted to remind everyone what we can do when we come together!! LETS COME TOGETHER BY ISOLATING OURSELVES UNTIL WE HAVE MORE ANSWERS! Our grandparents are counting on us."
The couple are spending their days in isolation by enjoying the nature surrounding Justin's estate and making TikTok dance videos. On Tuesday they shared this super cute video while dancing to 'Lean Wit It, Rock Wit'.
As of March 18, the number of confirmed COVID-19 cases has surpassed 200,000 worldwide with many more likely to be infected.
Stories from around the Web