Posted on Fri Mar 27th, 2020 11:00am PDT By X17 Staff
Despite mom Kourtney Kardashian's attempts to keep him off social media, Mason found
another
way to communicate with fans by creating a second TikTok account, following the deletion of his original account. Mason explained to his followers, "People asked what happened to your TikTok... it got deleted because I was "too young". I went viral. I would've had 2.7 mil by now if I kept it up." Following his video, his TikTok account was AGAIN deleted, likely due to terms of service which state users must be 13 years or older.
Kourtney was obviously NOT HAPPY with her 10-year-old
revealing family secrets
during an Instagram live video and shortly after he spilled the beans, Mason's account was mysteriously deactivated. Now we know exactly who was behind it! Kourtney stated, "He started an Instagram, like, yesterday and didn't ask us!" The concerned mother also told us Mason doesn't even have a personal cell phone, and has been using his school iPad and computer to utilize the social media platform.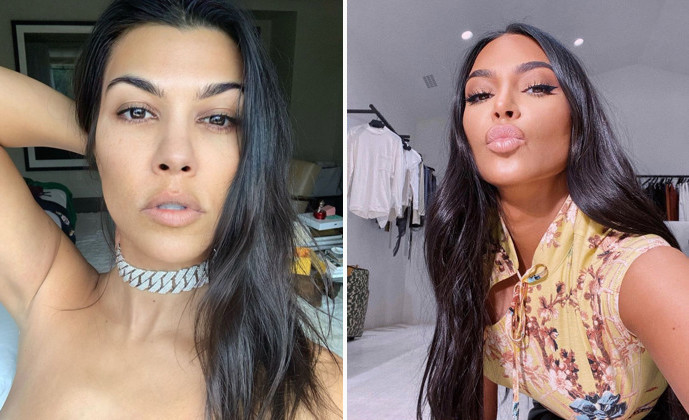 In addition to keeping a watchful eye over Mason's shenanigans, Kourtney is also dealing with some serious drama with sister Kim. The duo have had a contentious relationship for several months and the animosity has finally reached a tipping point, as showcased in the season premiere of
'Keeping Up With The Kardashians'
, where the sisters had their biggest fight yet.
At this point fans wonder if Kourtney will continue to appear on the show. Her displeasure was evident in last season's finale when she began to distance herself from her sisters by proclaiming, "I'm just so f**king over glam. I honestly don't wanna film, like, ever again!"
We don't know about you guys, but we can't wait to tune in for the upcoming season. Bring on the popcorn!
Stories from around the Web