Posted on Wed Apr 8th, 2020 9:30am PDT By X17 Staff
In 2015 an 18-year-old Kylie Jenner was searching for her niche in a family full of reality superstars when she launched her very own beauty line,
Kylie Cosmetics
. Starting as an online retailer, the brand appeared in pop up shops for the first few years before inking an exclusive distribution deal with beauty retailer, Ulta. Kylie started off by selling matte liquid lipstick and lip liner kits for $29 a pop as the product moved into more than 1,000 Ulta stores nationwide.
The success that would quickly follow was a shock to all, including Kylie. Over the course of only six weeks, Kylie's brand sold over $54 million worth of products. The reality star-turned makeup mogul was putting in work along the way by making several in-store appearances in addition to endless social media promotion. Kylie stated, "It's the power of social media. I had such a strong reach before I was able to start anything."
Of course being from the most famous family in America helps too...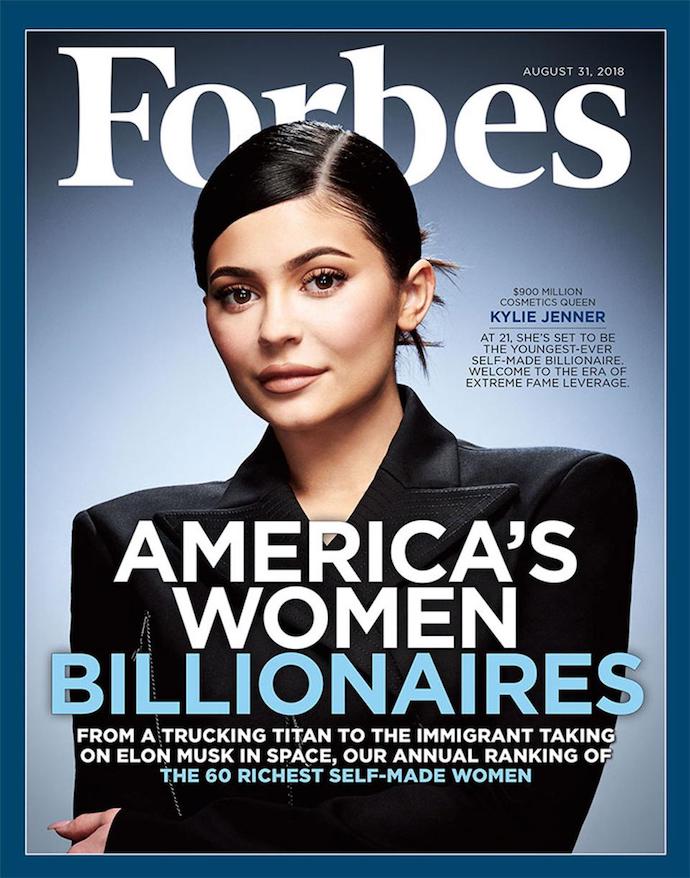 The brand's revenue would continue to grow exponentially, largely in part to the partnership with Ulta. In March 2019 at just 21 years old, Kylie Jenner made history when she officially became the world's youngest 'self-made' billionaire, according to Forbes. Kylie broke the record previously set by Mark Zuckerberg, who made the list at age 23. Dumbfounded by her massive success, Kylie humbly stated, "I didn't expect anything. I did not foresee the future. But [acknowledgement] feels really good. That's a nice pat on the back."
As the term 'self-made' has rubbed many the wrong way, the magazine defended the title, stating, "Yes, self-made (despite a lot of help from her famous family, she didn't inherit her business - she built it). And yes, billionaire (she's worth $1 billion)."
In November of 2019, Kylie famously sold 51% of her company to fellow beauty brand Coty Inc. for a whopping $600 million. Kylie Cosmetics is now valued at $1.2 billion with Kylie owning the remaining 49 percent. Kylie's since expanded her cosmetics empire by launching
Kylie Skin
, which includes a line of facial scrubs, eye creams, and moisturizers.
A year later, Kylie at the ripe old age of 22, she remains atop the Forbes' list as the youngest self-made billionaire. Others on the exclusive list of young billionaires is 29-year-old Snapchat founder Evan Spiegel, who boasts a net worth of $1.9 billion, founder of the Irish company, Stripe, 29-year-old John Collison, $3.2 billion and Norwegian heiresses Alexandra, 23, and Katharina Andresen, 24, who boast a fortune of $1.1 billion.
Stories from around the Web