Posted on Fri May 29th, 2020 9:39am PDT By X17 Staff
Remember that shocking
Forbes
cover announcing Kylie Jenner as the youngest-ever self-made billionaire? SO much was wrong with that headline, but the mag sold tons of copies, Kylie and mom Kris were over-the-moon, and the PR bump led the young "entrepreneur" to sell a majority stake in her cosmetics line to Coty for a sweet penny.
Well now Forbes is falling on their sword, or pen, as it were. The magazine's devoted another cover to debunking everything they wrote about previously -- blaming most of their shoddy reporting in Kris Jenner lying to them and allegedly inflating numbers.
The piece
is pretty damn funny; Forbes is PISSED and they look incredibly naive and like horribly negligent journalists. Meanwhile, Kris Jenner comes off as a lying, rich genius who's laughing all the way to the bank.
The magazine claims that Kylie's deal with Coty -- once they looked at the fine print of the contract -- exposes Kylie's earlier sales numbers as false. Forbes says Kris Jenner fed them the numbers and even falsified tax returns for the magazine to bolster Kylie's net worth so she could rise to the top of the mag's coveted billionaire list.
This morning, Kylie's reacting to the report, Tweeting:
"what am i even waking up to. i thought this was a reputable site.. all i see are a number of inaccurate statements and unproven assumptions lol. i've never asked for any title or tried to lie my way there EVER. period"

"'even creating tax returns that were likely forged' that's your proof? so you just THOUGHT they were forged? like actually what am i reading."

"but okay 🤍 i am blessed beyond my years, i have a beautiful daughter, and a successful business and i'm doing perfectly fine."

"i can name a list of 100 things more important right now than fixating on how much money i have"
Okaaaaaay!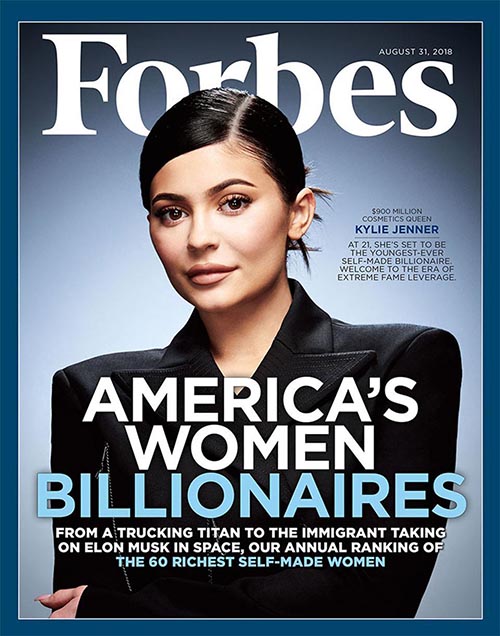 Stories from around the Web