Posted on Thu May 21st, 2020 10:00am PDT By X17 Staff
22-year-old makeup mogul and billionaire Kylie Jenner turns up the heat in an unreleased behind the scenes video, which was filmed during a promotional shoot for last summer's Kylie Skin sunscreen oil line. The never-before-seen footage has fans all riled up and for a very good reason!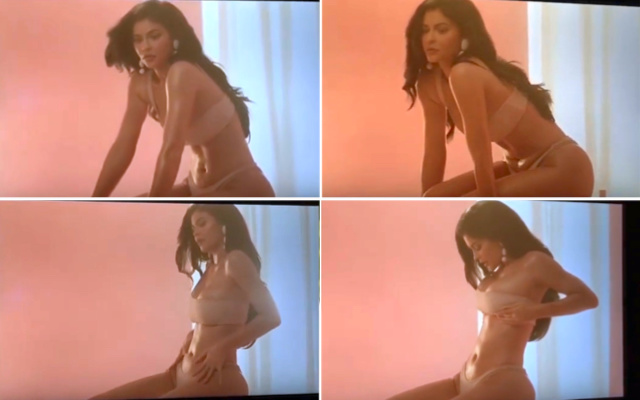 The video, which apparently found its way to the cutting room floor before Kylie dusted it off and posted it to Instagram, features the cosmetics guru glistening in nude underwear as she showcases her enviable bod. Never shy to show off her wicked curves, Jenner strikes a series of alluring poses as she writhes for the camera in the 29 second clip, which left fans begging for more. Jenner certainly knows how to cut a promo and shows us exactly why she's one of the most famous women on the planet!
In addition to unearthing her steamy BTS footage, Jenner also took to Instagram to announce she will be finally be launching Kylie Skin at Douglas in Europe on the one-year anniversary of launching her skin care line. Jenner takes time in her video to deliver a heartfelt thank you to the fans who have supported cosmetics endeavor, which lead to landing her atop the list of Forbes' youngest self-made billionaires.
Stories from around the Web