Posted on Thu May 21st, 2020 7:45am PDT By X17 Staff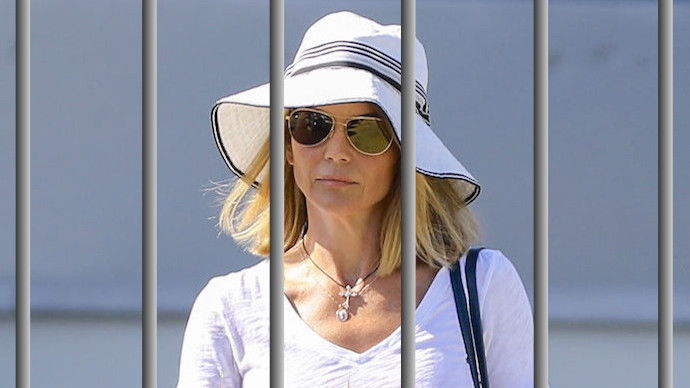 The saga is nearly over and Aunt Becky is headed to jail!
Full House star Lori Loughlin, 55, and her fashion designer hubby Mossimo Giannulli, 56, have finally faced the music and will plead guilty to charges stemming from their involvement in the college admissions scam. The couple are scheduled to end their fight after spending over a year attempting to have the charges dismissed.
The story of the infamous college admissions scam, dubbed Operation Varsity Blues, first broke in March 2019 while Loughlin's daughter Olivia Jade was partying on the yacht of USC chairman, Rick Caruso. Loughlin, who was still in production on Fuller House and under contract with Hallmark channel, was arrested within 24 hours following a flight back to Los Angeles from Canada. She immediately lost all acting gigs and Sephora Collection revoked their lucrative partnership with Loughlin's daughter Olivia.
Loughlin and husband Mossimo Giannulli were accused of paying $500,000 to get Olivia and her sister Isabella Rose into USC after faking their role as crew team recruits. The couple would maintain their innocence over the course of a year and will now plead guilty to conspiracy charges. Loughlin will be sentenced to two months in prison, while Giannulli will serve five months. In additional to prison time, Loughlin is faced with a $150,000 fine, 100 hours of community service, and two years of supervised release. Her husband faces a steeper $250,000 fine, 250 hours of community service, and two years of supervised release.
Friday, May 22 at 11:30 a.m. the couple are scheduled to officially plead guilty to charges of conspiracy to commit wire and mail fraud, and honest services wire and mail fraud. Had they decided to go to trial, they would have faced a maximum of 20 years in prison.
Stories from around the Web