Posted on Fri May 22nd, 2020 10:00am PDT By X17 Staff
While many have been a little less than motivated to work on their summer bods while stuck in quarantine, Miley Cyrus has obviously been keeping up with her cardio! The 27-year-old singer showcased her incredibly toned physique by donning a very tiny black bikini in a TikTok video posted Thursday. Who knew Miley had abs like THAT! The video was created to promote younger sister Noah's haunting track, Ghost, which is part of the 20-year-old's latest EP, The End of Everything.
"Ghost' carries a bit of a melancholic, Lana Del Rey vibe and is actually quite beautiful. We're definitely not complaining and look forward to the new EP! Keep up the excellent work, Noah!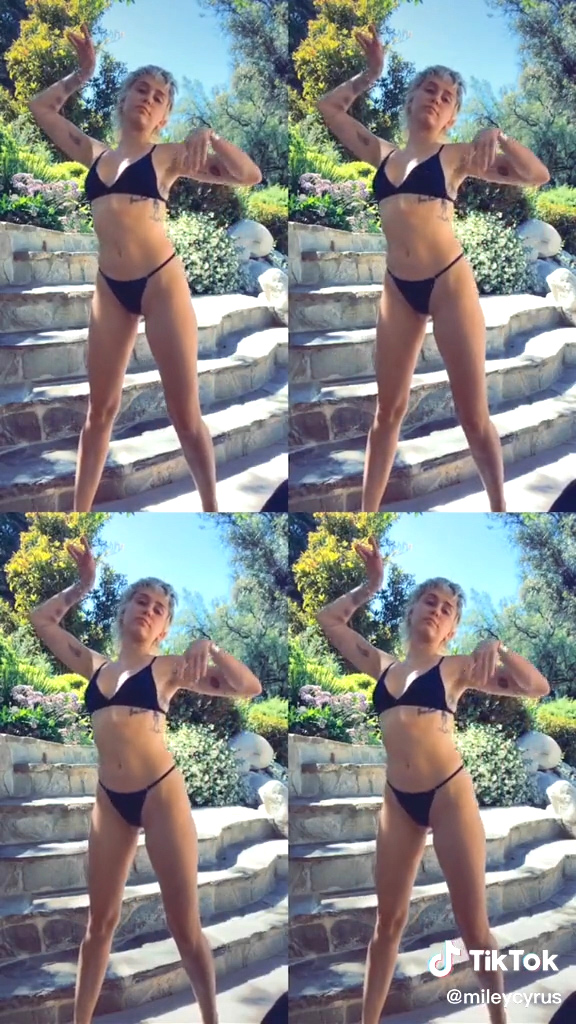 Miley captioned her video 'Seeing myself in a bikini for the first time since quarantini' before performing a flirty psychedelic jig in her backyard. The Wrecking Ball singer also encouraged fans to support Noah's musical endeavors as she attempts to leave her big sister's shadow and make her own mark on the industry. Noah previously claimed being Miley's younger sister 'stripped her of her own identity' while growing up.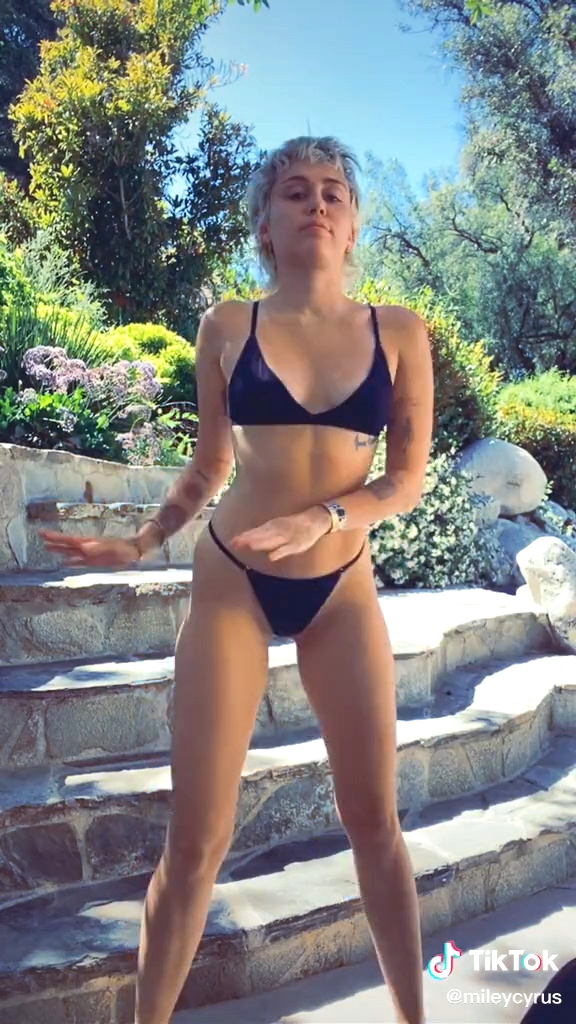 Miley also used the opportunity to display her interesting new haircut, dubbed the pixie mullet cut. With salons across the state closed, she enlisted the help of mom Tish to pull off the look. The haircut was even supervised by Miley's usual stylist who seemed to like the new do, stating, "It's so cool and daring to mesh together two styles into one that really expresses her own sense of style." Hmm... We're still not sure exactly how we feel about it... but you do you, girl!
Stories from around the Web