Posted on Tue Jun 23rd, 2020 9:29am PDT By X17 Staff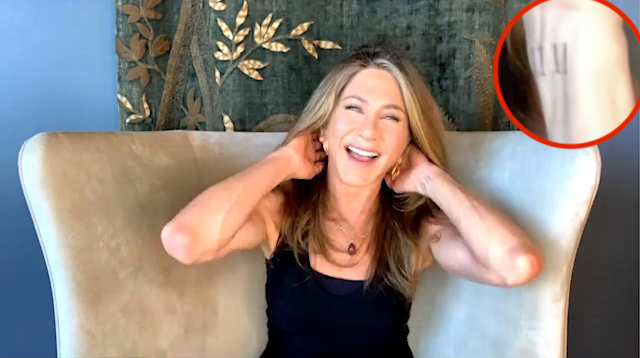 Rachel Green and Phoebe Buffay are united once again! Former Friends co-stars Jennifer Aniston and Lisa Kudrow sat down for an insightful chat as part of Variety's Actors on Actors series. The duo reminisced some of their favorite Friends moments, discussed working with Steve Carell, and touched on a plethora of other topics.
Throughout the interview, Aniston can be seen flashing her rarely seen 11:11 wrist tattoo, leaving fans wondering just what it means. Aniston was born February 11, which has lead many fans to believe the meaning lies there. It looks like we may never really know as she's managed to keep her lips sealed and won't let the cat out of the bag!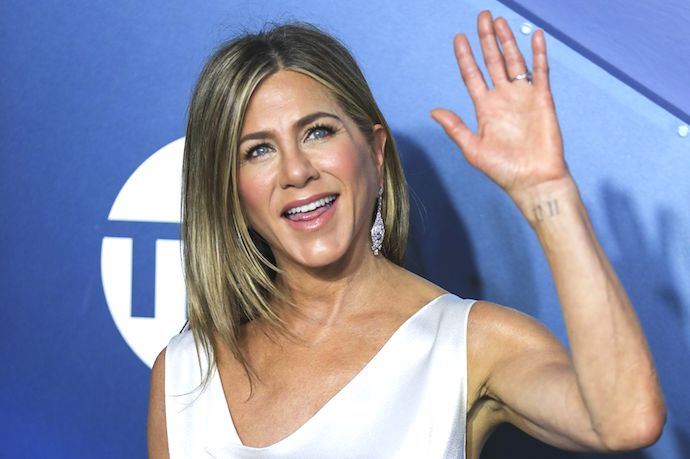 Though she doesn't show it often, cameras have caught glimpses of the tattoo during various red carpet events. Aniston first revealed the ink on June 10, 2019 at the premiere Netflix's Murder Mystery but it wasn't until the 2020 SAG Awards before we really caught a good look. Little do many know, Aniston actually has ANOTHER tattoo on foot. She got the ink back in 2011 as a tribute to her late Welsh Corgi-terrier Noman.
Stories from around the Web